50 Years of Teaching God's Children about God's World in light of God's Word.
At St. John's Lutheran School, we are blessed to have a very dedicated staff with many years of experience.  
Wolf Parson – Pastor
Mark Kutz, Principal -Principal, Grades 7-8
Mark Kutz graduated from Martin Luther College, New Ulm, in 1994. He previously taught at Niles, Illinois and Sturgis, Michigan. He and his family came to Nodine in July 2004. Mark and Heidi have three grown children, Joshua, Ben, and Katie.   
 Mr. Kutz is Principal and teaches Grades 7-8.
Brad Hengeveld – Athletic Director, Grades 5-6
Mr. Hengeveld is a recent graduate of Martin Luther Collge – May 2021.  He is from Lorimar, WI.  He is teaching grades 5-6 and is also our Athletic Director.
Sandy Brauer – Grades 3-4
Sandy (Brown) Brauer graduated from Luther High School and has degrees in elementary education and educational leadership from UW- La Crosse and Winona State. She is currently pursuing a certificate in the teaching ministry from MLC, New Ulm. She is beginning her 34th year in education and has taught second, fourth, and fifth grades and served in a variety of educational leadership roles in St. Charles, MN and Holmen and La Crosse, Wisconsin. Sandy has four grown children; Nate (Tina), Trevor (Ying), Clay, and Alivia and two granddaughters, Lillian and Charlotte. Sandy and her husband Bill have lived in the Nodine area since 2005.
---
Jenny Zenke – Grades 1-2
Jenny (Green) Zenke graduated from Dr. Martin Luther College in New Ulm, MN, in 1993.  She taught 1st-2nd Grade here at St. John's  for five years before she and her husband adopted three children.  Jenny has  helped with PreKindergarten, Power Hour,  Sunday School, and served as a substituite teacher.  Jenny is excited to teach 1st and 2nd Grade again. Jenny and her husband Garth have three grown children, Cole, Brianna, and Dominic and live near LaCrescent, MN.
---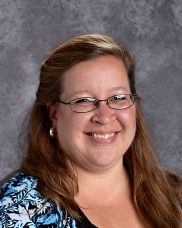 Kathy Miller – Kindergarten
Kathy (Dobrunz) Miller is our Kindergarten teacher.   She is also an Orton-Gillingham Reading Tutor.  Kathy is a life-long member of St. John's and former student. Kathy has also taught Sunday School  and is a Patriot Parent volunteer. Previously she taught in Waterloo, WI and Caledonia, MN. Kathy is married to  Jeff Miller.  
Kathy and Jeff have 4 grown children, Joshua, Klarissa, Justin, and Karly.
---

Nickie Buege -PreKindergarten
Nicole (Schossow) Buege  is our Pre-Kindergarten teacher.   She is a life-long member of Grace Lutheran church, Ridgeway. Nickie has been a Patriot Parent volunteer and is also an Orton-Gillingham Reading Tutor.  Previously she taught Preschool in LaCrosse, WI. Nickie is married to  Brad Buege.   They have 4 daughters, Allison, Rianna, Mallory, and Baylee.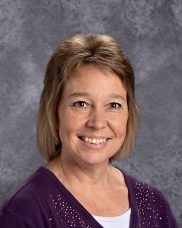 Tracy Heyer – Administrative Assistant
Tracy (Richards) Heyer has been Administrative Assistant at St. John's since 2003.  She also served as a Sunday School teacher for many years.  Tracy is originally from California.  She and her husband Dean lived in Nodine for many years and now live in Onalaska.  They have five grown children: Christina, Seth, Aaron, Henry (Caitlin), and Melissa and two grandsons, Arthur and Amari.