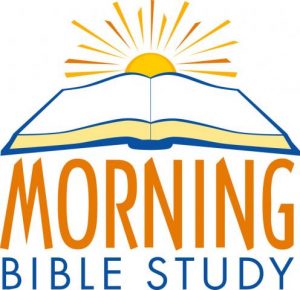 Bible Education Hour – 9:10am – Sunday School,  Teens,  Adults
We are so blessed at St. John's to have such great opportunities offered for spiritual growth.  God's Word is the Living Word and it is the only source of Truth and Light we have in a world filled with lies and darkness.  As Paul reminded us:  "Do not conform any longer to the pattern of this world, but be transformed by the renewing of your mind.  Then you will be able to test and approve what God's will is–His good and perfect will."  Romans12:2
Prayerfully consider attending one of these wonderful opportunities to grow and share in our faith!
SUMMER STUDY – Adult Bible Study    19 MINUTE TOPICAL STUDIES
Please join us in the church basement at 9:10am
A summer Women's Bible Study begins in June!
 Sign-up sheets are available in the church entryway.
Coffee with the Savior by Kristen Myers.
Join us for this 8-week study through June and July!
Tuesday evenings (7:00-8:30 PM) from June 6-July 25, or Thursday mornings (9:00-10:30 AM) from June 8-July 27.
 "Have you ever thought about what you want in a friend? The innate yearning for relationship is not an accident. God designed us for relationship—with Him and with those He places in our lives. The purpose of this study is to help you see Jesus as your best Friend. In these pages, you will discover the many ways He shares our burdens, forgives our wrongdoing, and redeems us forever.  You also will learn more about one of God's chosen people, Moses. Studying what Scripture tells us about his life and his relationship to God will teach you even more about responding to the gifts of God."
---
Youth Group Bible Study meets Sept.-May – Sundays at 9:10am in the Youth Room at School.   All high school age students welcome.  The Teens also help with several activities at church and school.  Join us!
---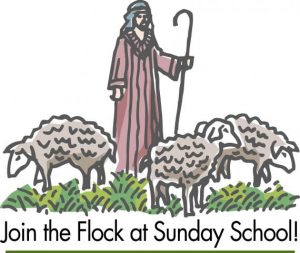 Sunday School for ages 4-14 meets Sept.-May – every Sunday at 9:10am in the school building.  Jesus said, "Let the little ones come to me."
Join us on Sundays.
---