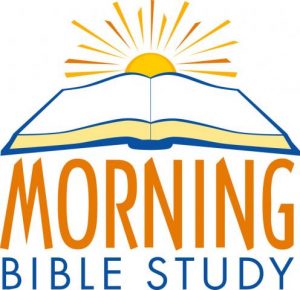 Bible Education Hour – 9:10am – Sunday School and  Adults
We are so blessed at St. John's to have such great opportunities offered for spiritual growth.  God's Word is the Living Word and it is the only source of Truth and Light we have in a world filled with lies and darkness.  As Paul reminded us:  "Do not conform any longer to the pattern of this world, but be transformed by the renewing of your mind.  Then you will be able to test and approve what God's will is–His good and perfect will."  Romans12:2
 Sunday Morning Bible Study: 
Sunday Morning Adult Bible Study Join us for a new Sunday mornings our new Bible study, "Encouragement for tough times." We'll be investigating 1 Peter, the book written by Jesus' disciple as he helps a group of Christians dealing with suffering and other life trials. Each week we'll mine out a gem of encouragement that we can share with other people. Class will be held upstairs in the church sanctuary. We'll practice distancing and don't forget your mask. Also, technology permitting, we'll be streaming the classes online. So if you would like to participate, just tune in at 9:15 on Sunday, Sept. 13. Check our Facebook page for more information!
Women's Online Bible Study "In His Image" A 10-week study beginning Sunday, Oct. 4, 6:30-8:00pm. Sometimes we ask what is God's will for my life when we really should be asking "who should I be?" By exploring 10 characteristics of God – holy, loving, just, good, merciful, gracious, faithful, patient, truthful, wise – this book/study helps us understand who God intends for us to be. Join other women from the comfort of your own home for fellowship, discussion and prayer. Be Blessed!!! To sign up or if you have any questions please contact: Shari Erdmann: erdmann.shari@gmail.com
608-209-3147 or Kial Rushlow: dkrushlow@gmail.com 507-450-5565
Sunday School and Youth Group  Meet  in the School Classrooms.
---
Youth Group Bible Study meets Sept.-May – Sundays at 9:10am in the Youth Room at School.   All high school age students welcome.  The Teens also help with several activities at church and school.  Join us!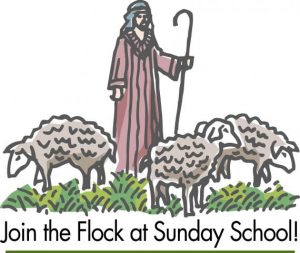 Sunday School for ages 4-14 meets Sept.-May every Sunday at 9:10am in the school building.  Jesus said, "Let the little ones come to me."
Join us on Sundays.
---