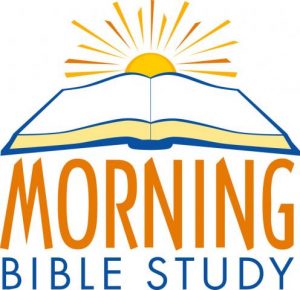 Bible Education Hour – 9:10am – Sunday School and  Adults
We are so blessed at St. John's to have such great opportunities offered for spiritual growth.  God's Word is the Living Word and it is the only source of Truth and Light we have in a world filled with lies and darkness.  As Paul reminded us:  "Do not conform any longer to the pattern of this world, but be transformed by the renewing of your mind.  Then you will be able to test and approve what God's will is–His good and perfect will."  Romans12:2
 Sunday Morning Bible Study: 
Teaching Christian Values to Children  – When you have children or grandchildren the education never ends.  This fall we'll be looking at some key topics: self-esteem, respect, how we think of our body, Christian freedom, teaching service.  Join us on Sunday mornings in the church basemen – 9:10am!
September 9:  Creation Display and Discussion – APR
September 16, 23, 30   –  Self Esteem
October 21 & 29  –  Respect
Women's Bible Studies:
Sunday mornings: 9:10am September 9, 16, 23, 30 and October 21, 28, (No study Oct. 7 or 14)  and November 4, 11, and 18.
The Book of Isaiah (LifeLight series), led by Allison Harbach.   Childcare is available.    There is a sign-up sheet at church.
Tuesday mornings, 9:30am  at Church, Oct. 2 thru Nov. 20, 2018
"God is in the Laundry Room,"   led by MaryLou Myers.  Based on the Bible verse Jeremiah 29:13  "You will seek me and find me when you seek me with all your heart."  We will find the Lord everywhere even in the laundry room.  There is a sign-up sheet at church.
Men's Bible Study – Wednesday Nights
 "Men At Work"  is a 6-week Bible study that will begin
7:00pm, Wednesday, October 10 through November 14 Church Basement.
The writer of Hebrews encourages us to live as men of faith, reminding us about where to keep our focus as we run life's race
---
Youth Group Bible Study meets Sept.-May – Sundays at 9:10am in the Youth Room at School.   All high school age students welcome.  The Teens also help with several activities at church and school.  Join us!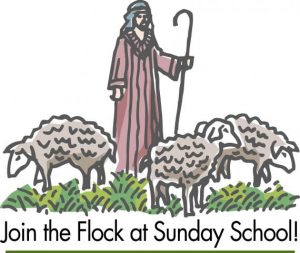 Sunday School for ages 4-14 meets Sept.-May every Sunday at 9:10am in the school building.  Jesus said, "Let the little ones come to me."
Join us on Sundays.
---