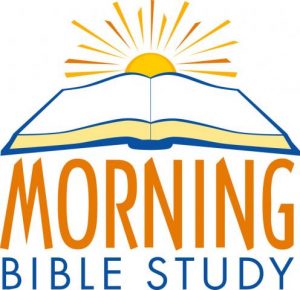 Bible Education Hour – 9:10am – Sunday School and  Adults
We are so blessed at St. John's to have such great opportunities offered for spiritual growth.  God's Word is the Living Word and it is the only source of Truth and Light we have in a world filled with lies and darkness.  As Paul reminded us:  "Do not conform any longer to the pattern of this world, but be transformed by the renewing of your mind.  Then you will be able to test and approve what God's will is–His good and perfect will."  Romans12:2
Summer Bible Study  9:00am, as announced. No Sunday School in summer.
Prayerfully consider attending one of these wonderful opportunities to grow and share in our faith!
SUMMER BIBLE STUDIES
Bless These Lips    40 days of spiritual renewal examines things we say that get in the way of our relationship with God and others. Each chapter draws on lip product analogies and uses humor, anecdotes, and observations to  introduce Scripture passages that address common behaviors and attitudes.
Cost of the books is $12 and will be available at the first meeting.
Dates are Tuesdays, June 12-Aug 7.   Time: 7:00pm.  The first meeting will be a potluck get-together, 6:00pm. Sign up in theh church entryway or contact St. John's office for more information.
Creative Counterpart; -Becoming the Woman, Wife, and Mother You've Longed to Be
Scripture says a good wife is trustworthy, industrious, faithful, charitable, wise, kind….much more than just a helper. In this biblical and entertaining bestseller, Linda Dillow shows you how to grow in all areas of your chosen vocation as partner and parent.   Books are $9.00.   Dates: Wednesdays, June 6-July 25                Time: 7:00pm   Sign up in the church entryway, where you will also be able to pick up your book. Please read Chapter 1 before the first meeting, June 6.
---
Youth Group Bible Study meets Sept.-May – Sundays at 9:10am in the Youth Room at School.   All high school age students welcome.  The Teens also help with several activities at church and school.  Join us!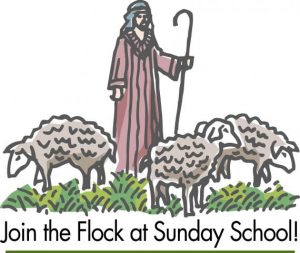 Sunday School for ages 4-14 meets Sept.-May every Sunday at 9:10am in the school building.  Jesus said, "Let the little ones come to me."
Join us on Sundays.
---