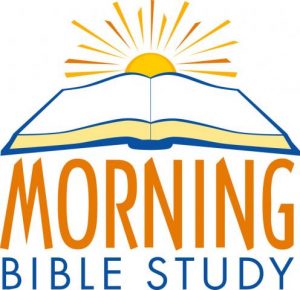 Bible Education Hour – 9:10am – Sunday School,  Teens,  Adults
We are so blessed at St. John's to have such great opportunities offered for spiritual growth.  God's Word is the Living Word and it is the only source of Truth and Light we have in a world filled with lies and darkness.  As Paul reminded us:  "Do not conform any longer to the pattern of this world, but be transformed by the renewing of your mind.  Then you will be able to test and approve what God's will is–His good and perfect will."  Romans12:2
Prayerfully consider attending one of these wonderful opportunities to grow and share in our faith!
Sunday Morning Adult Bible Class – 9:05-10:15am
October 1         Enjoy Fellowship between services
October 8         Mission Fest Guest Presentation by Pastor Ralph Martens
October 15      Tattoos- Part 2
October 22      Special Reformation Study
October 29      Special Reformation Study
Ladies, join us for a 5-week women's Bible study this fall!
Our Christian Response to Blessings and Challenges
by Alan Siggelkow
Week One: When We Experience Unmet Needs and Expectations
Week Two: When We are Hurt by Others and Hold On to Unresolved Anger
Week Three: When We Struggle with the Desire for Instant Gratification
Week Four: When We Receive Financial Blessings
Week Five: When We Face Moral Desensitization
Tuesday evenings, 6:30-8:00pm
September 26 – October 24
Wednesday Morning – Women's Bible Study A new Bible Study for Women is beginning September 20, 2017, at 9am in the church basement lead by Mary Lou Myers. Ruth/Esther LifeLight Bible Study will show us how women of faith lived in Bible times and how we can live as women of faith now! The study will run for 9 weeks ending on November 15. Please look for a sign-up sheet in the lower entryway and the student Bible study books. The cost will be $10.00.
---
Youth Group Bible Study meets Sept.-May – Sundays at 9:10am in the Youth Room at School.   All high school age students welcome.  The Teens also help with several activities at church and school.  Join us!
---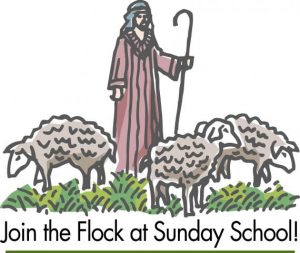 Sunday School for ages 4-14 meets Sept.-May – every Sunday at 9:10am in the school building.  Jesus said, "Let the little ones come to me."
Join us on Sundays.
---