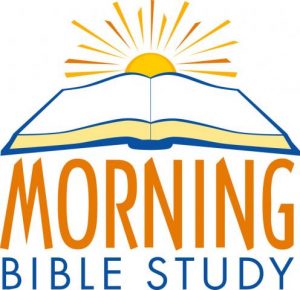 Bible Education Hour – 9:10am – Sunday School and  Adults – September thru May
We are so blessed at St. John's to have such great opportunities offered for spiritual growth.  God's Word is the Living Word and it is the only source of Truth and Light we have in a world filled with lies and darkness.  As Paul reminded us:  "Do not conform any longer to the pattern of this world, but be transformed by the renewing of your mind.  Then you will be able to test and approve what God's will is–His good and perfect will."  Romans12:2
ADULT BIBLE STUDY – Worship. With the launch of the new Christian Worship Hymnal 2021, it is an opportune time to dive into God's design and directions for worship!  9:10 in  church basement.
WOMEN'S BIBLE STUDY – New Autumn Bible study! Join us on Sept. 11, 2022, at 9am in St. John's Meeting Room for our first session. We will be studying Great Women of the Bible 3 & 4 for 8 weeks led by Mary Lou Myers. Minimal homework and easy to understand. We will learn of these women's weaknesses and their strengths, their trials, and their triumphs. Above all, we see God in His abundant grace forgiving, sustaining, and inspiring His beloved daughters for service in His name!
Sign-up in lower entryway or email school office at office@stjohnsnodine.org by August 31st. Sign-up Sheets will be in entryway by August 14th . We need to know how many people will be attending, the books will be handed out on Sept. 11th, and we will go through the first lesson together.
Childcare will be scheduled if needed. Please note with registration.
YOUTH GROUP BIBLE STUDY  meets Sept.-May – Sundays at 9:10am in the Youth Room at School.   All high school age students welcome.  The Teens also help with several activities at church and school.  Join us!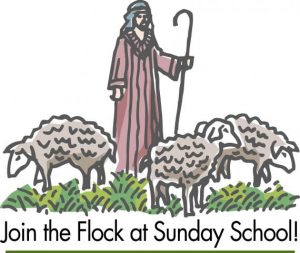 Sunday School for ages 4-14 meets Sept.-May every Sunday at 9:10am in the school building.  Jesus said, "Let the little ones come to me."
Join us on Sundays.
Confirmation Class
We will hold an information meeting for confirmation age students (Grades 6-8) on Sunday, August 28, at 11:45 am. We will meet in the school meeting room. At that meeting, I will provide class materials, schedules, and explain this year's material. The meeting is intended for both students and parents.
Sunday School Registration is also on August  28.  Often as students grow older a little extra "encouragement" is needed to attend Sunday School.  The classes are important as they supplement what we are doing in catechism. I encourage students to take advantage of the classes offered  grades PK-8 beginning on Sunday, September 11.
If you are unable to attend for some reason and want to enroll, please contact Pastor Nelson or the school office to set up an alternate time. We are looking forward to the Lord's blessing as we study God's Word together!
---