He will lift you up. 
James 4:10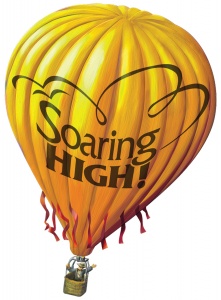 St. John's  Family Vacation Bible School
 Invite a Friend!
 MONDAY, August 2 thru THURSDAY, August 5
 5:30pm – 8:00pm  each evening
 AGES  3  –  ADULT          (Childcare available for small children)
 Supper served at 5:30pm (Nominal Fee)  – Classes begin at 6:00pm         
 Early Reservations Appreciated – Please list EACH PERSON, including adults
 Name,   Grade in Fall,   Grs 2-8:  Craft or Sport,   Childcare Needed
 HELPERS ALSO NEEDED!
Worship Services in the Church Sanctuary  
Summer Hours – May 30 – Sept. 5 – 8:00am & 10:00am
Holy Communion served the first and third Sundays of each month.
The 10:00am Service will be recorded and posted  to FACEBOOK page Sundays at 10:00am
See "Contact Us"  tab and also archived on our Youtube page.  See "Sermons" tab.
Masks and distancing are no longer required for fully vaccinated people. MN who are not vaccinated are strongly encouraged to continue wearing masks indoors.
St. John's Lutheran School 50th Anniversary   1971 – 2021 –

Let's Celebrate!
Next fall marks the 50th anniversary of St. John's Lutheran School in Nodine.   We would like to start planning for a celebration.  If you are interested in being on the 50th Anniversary Committee, please let Mr. Kutz  know.